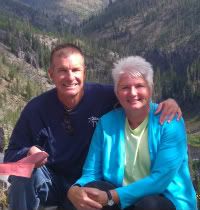 Bill Sanders is a gifted speaker known for his sincerity, humor, and story-telling. Since 1978 he has been touching the lives of countless students, parents, teachers, and business people all across America. He has an uncanny ability of being able to speak the language and get on the level of many different audiences, all within the same day.
He has been blessed to be married to his wife, Holly, for 35 years. Without her behind the scenes, he would never have been able to have this ministry. He has 3 grown children and 6 grandchildren. Spending time with them is about as good as life can get for Bill.
He enjoys quiet time while watching the sun rise, golfing, painting watercolors, getting beat by Holly at a variety of games, studying God's word, hot tubbing with the grandkids, and taaking walks on the beach.
His driving passion is to help parents have an easier time with the stressful stuff of parenting.